Your Trusted Castle Hill Electrician
We're here to help you with all your electrical needs
Trusted Electrician in Castle Hill
Electrical Services We Provide in Castle Hill
We provide residential and commercial electrical services for all your home and office needs across Castle Hill and Greater Sydney. Whether you're building your dream home, renovating, need a small addition or repair, fitting out a new office space, setting up a home office, need security lighting or safety switches installed or require office maintenance, our team can assist you.
As an experienced electrical service provider, Bolt Electrics offers friendly, reliable and professional service, and pride ourselves on working with all our clients to suit their needs and budget. For the most reliable electrician, Castle Hill has to offer, contact us at Bolt Electrics today.

Your local Castle Hill electricians at Bolt Electrics can help keep your devices charged, install safety switches, remove the need for potentially hazardous leads on the floor and install ceiling fans and lights inside and outside your house. Quality service is the hallmark of our electrical company. 
Don't be left without lights or power when your old ceramic fuse blows. Upgrade your switchboard to incorporate circuit breakers and RCDs. Call our electricians in Castle Hill to upgrade your switchboard today.
We live in a connected world; if you're not connected, you're missing out!
If you need more data points in your home or are buying a new TV, give Bolt Electrics a call and we will be able to keep you connected.
When was the last time you tested your smoke alarm? Do you even know how old it is? Have you just moved into your new home and aren't sure if it needs replacing?
If your smoke alarm is over 10 years old, it needs to be replaced. Give Bolt Electrics a call and we can install new smoke alarms in your home, and test them annually to ensure they are working and compliant, and will protect your family from harm.
Having issues with your power at home? Or do you have power points and switches that are a bit worse for wear?
At Bolt Electrics, we can help sort out any electrical issues and get the power back on, or install and repair the switches and power points around the house to keep you switched on!

At Bolt Electrics we can ensure your business has adequate lighting systems and do any power repairs so that your staff is working safely and efficiently. We can also install more power outlets in practical and necessary locations so that there are no extension leads running along the floor in your workspace, causing a potential WHS hazard.
Having a safe switchboard in your business is a must. We can come out to inspect and test your switchboard to ensure it is safe, and any protection devices will work in the event of an electrical fault.
Keep your business online so that you can stay in touch with your clients whether you are in Castle Hill or Sydney-wide. Some of the business electrical services we can provide include additional data points or data cabling, TV installations in meeting rooms, new telephone system installations and new workstation cabling. 
If you're upgrading your business workspace, give Bolt Electrics a call; we can work closely with you or your preferred builder to make sure your vision of the perfect space is brought to life. We can work to your plan or provide recommendations of what might be required in your new fit-out.
Just adding in another workstation or desk, or perhaps upgrading a meeting room to a media room in these online times? No job is too small and we can definitely help with this.
We also do make goods, to return the office to the condition it was in when you first moved in.
At Bolt Electrics, all our work is to regulatory standards. We make sure your office is always operating safely from an electrical perspective and has adequate emergency lighting that will work as required in emergency situations.
If you require a complete audit on emergency requirements, we are here to advise you and can also report on potential electrical hazards.
George was awesome. Clean. On time. Honest. Highly recommend.
Matthew Zammit
2022-12-08
George and the Bolt Electrics team have been exceptional to deal with. I've been using Bolt for the past 2 years and can't speak highly enough of their quality, value for money, and professionalism. George is a great guy, who does what he says and is very easy to deal with. Happy to highly recommend Bolt for any electrical work you need around your home.
Highly recommend Bolt Electrics. They are professional, efficient and overall great quality service. From the initial quote to the final install it was so easy to get done. Highly recommend.
George was great to deal with and his advice was very welcome. After the job was done George even cleaned up.
The team at Bolt Electrics are nothing short of fantastic. Skilled electricians who provide honest advice, with timely and friendly service with a smile. Highly recommended 10/10
Great ser,vice,great communication, would highly recommend
Josephine Jize
2022-11-15
Highly recommend the team at Bolt Electrics! Honest and professional service. George is a lovely genuine guy who was very helpful in getting our electrical work sorted! Thanks again!
David Schneider
2022-11-01
Bolt Electrics was super responsive, easy to work with and absolutely blew me away with their customer service. I've been working on a renovation for ages and they were very patient to wait for the right times to do the various electrical bits. I cannot say enough how much I will use them for any and all future work! Don't hesitate to call these guys.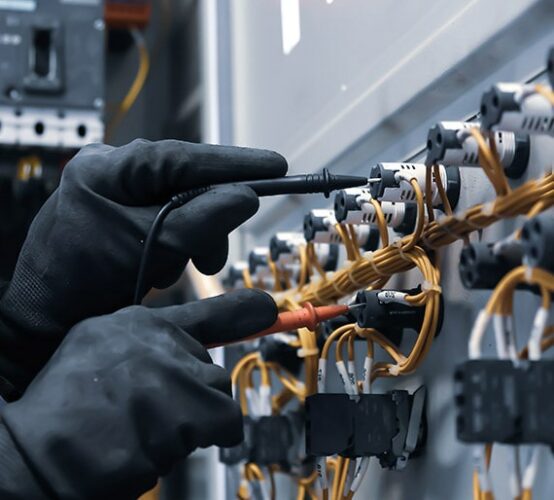 Your Local Electrician in Castle Hill
#1 Electrician Castle Hill
Bolt Electrics provides residential and commercial electrical services for homes and businesses in Castle Hill and surrounding areas.
We always take the time to discuss our client's needs in detail and want you to know what you're getting for your money. We welcome any job, whether a small residential call-out, a large commercial project, or anything in between.
As local electricians in Castle Hill, customer satisfaction is our top priority – delivered through excellent workmanship and service without compromise.
If you need a residential or commercial electrician in Sydney that will go the extra mile for you, call Bolt Electrics today.

initial enquiry
Start by sending our company an enquiry to discuss your electrical needs. The more detail about the job, the better we can prepare for your Castle Hill or Sydney property.

estimate of costs
Although we can only provide quotes after seeing a job, we may be able to give you an estimated price range prior to arranging a quote so you have a clearer picture.

onsite price quote
We'll come to your site, whether it's home or business and inspect the work to be completed before giving you a formal electrical services quote for the job.

complete project
If you accept the quote for the job, we'll let you know how long the project will take and our electricians in Castle Hill will complete it based on our advised timelines.

customer acceptance
We take you through all the work we have done, so you can inspect for yourself. We strive to provide the best possible customer service to our clients at all times.
Our electrical services come highly recommended by hundreds of Castle Hill residents and business owners so you have peace of mind knowing we'll do a great job. We take you through every step and may even talk you out of unnecessary jobs, saving you money in the long run. So, if you need an electrician you can trust in Castle Hill to take care of your home or office electrical job, Bolt Electrics has you covered.
We provide competitive and transparent pricing. For the majority of work, we'll need to inspect your home or premises to provide a quote before we begin. This will be based on the rates shown here. We may be able to provide a rough estimate in advance. For larger projects or ongoing work, please contact us for a quote.
$160 + GST (includes first hour). Does not include materials.
Monday (9am to 5pm) to Saturday (8am to 12pm)
Fully Licensed and Insured Castle Hill Electricians
At Bolt Electrics, we are fully licensed and insured and committed to providing a professional and reliable service. We arrive on time, every time and will leave the premises as clean as we found it. You'll find it difficult to fault the quality of our workmanship with all installations and repairs up to code, but more importantly, neat and professional for every job.
We are not just about contracting business in Castle Hill or any other part of Sydney. We take our time with you and will not rush you during our initial discussion of your needs. We then assess your situation and will recommend a solution best suited to you. Our prices are transparent and upfront, so you know exactly what to expect.
For an honest team of electricians who can work on all kinds of power systems, contact Bolt Electrics today.
Some of the Electrical Brands We Use

Clipsal
Clipsal is one of the oldest brands in Australia, providing switches, socket ranges and other electrical components for homes and businesses.

SAL
SAL is an Australian-owned business delivering a range of smart and energy efficient lights including LED lights, strip lights, floodlights, dimmer switches and more. We also use SAL PIXIE home automation products, dimmers, switches, touch panels, multi-function switches, double power points, blind controls and wireless controls

Havit lighting
Havit is an an Australian lighting manufacturer, that produces a range of premium outdoor and indoor lights.

Hager
Hager provides electrical products for different types of projects including metering enclosures and switchboards, panel boards, circuit breakers, switches and sockets.

Brightgreen
Brightgreen offers a wide range of LED lights including downlights, outdoor and indoor lights, strip lights, track lights, pendant lights, wall lights, linear lights, moon lights and more.

Bosch
Bosch is a specialist in security solutions such as video systems, intrusion alarm systems, conference systems, voice alarms, fire alarms and access control systems.

NESS
NESS designs and manufacturers security products including CCTV cameras, access control systems, intercoms, sensors, detectors, alarms and control panels.

Hikvision
Hikvision offers a range of security products including cameras, video recorders, video intercoms, video wall controllers, LED displays and dash cameras among others.

Dahua
Dahua is a trusted brand in the video surveillance industry with products such as network cameras, PTZ cameras, video intercoms, alarm, video conferencing and more.
Bolt Electrics electricians work with the best brands in the industry to ensure quality without compromise. Contact our team for a quote today.
Why Choose Bolt Electrics
At Bolt Electrics, we believe in providing a customer-centric experience and giving our clients the best value. Our electricians offer multiple options that suit your budget, so you know what you are getting and what's involved in the job. Our attention to detail and quality workmanship puts us above and beyond our competitors.

ON-TIME EVERY TIME
You can expect our electricians to arrive on time on our scheduled date. We value your time and will do our best to get the job done quickly and efficiently. 

FULL TRANSPARENCY
We are always prepared to explain to you what the problem is, how it needs to be fixed (offering various solutions if available) and what the job costs. 

CLEAN
At Bolt Electrics, we make sure that we clean up after we finish our work on your power systems – leaving the site as we found it with no mess left back. 

PROFESSIONAL
If you need an electrician who will do a good job, you can count on us to provide the highest quality work on all our jobs, irrespective of the size or budget. 

LICENSED AND INSURED
Bolt Electrics is fully licensed, and all of our electricians are fully insured, so you can rest easy whether it be a residential or commercial job.

ACCOMMODATING
If you have questions about services or prices, our electricians are here to answer them. We help you with modern alternatives that consume less electricity. 
We provide a range of electrical services across Castle Hill, The Hills, and greater Sydney. Some of the suburbs we service include:
Top-Rated Castle Hill Electrical Services 
Your Friendly and Reliable Castle Hill Electricians
Are you looking for a trustworthy and reliable electrician in Castle Hill or a surrounding suburb? Bolt Electrics electricians have you covered. Electrical work should never be done yourself or by anyone without the right licence because of the dangers involved with electricity. We have the training, tools and experience to do a safe job and keep our customers safe in their home or business.
Our team never rushes because we want to get it right the first time and reduce the risk of any safety hazards on site. Every job we do is safe, meticulous and meets all standards. Every electrician on our team is committed to your safety.
For a prompt and reliable local Castle Hill electrician that provides honest, upfront pricing with no hidden costs, contact our team for a quote today.